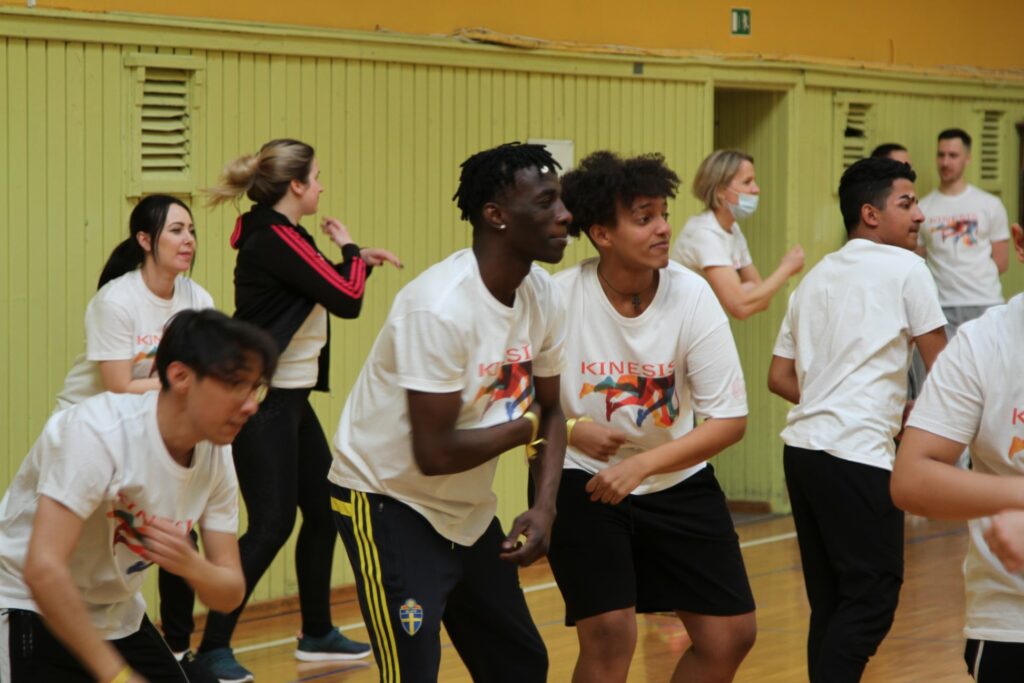 Training material which was used in the framework of the training course aiming at the development of the skills of physical education teachers in relation with the management of a group of students from vulnerable groups and the development of the networking between the schools and the community-based organisations.
A handbook was developed which included the basic training material. The handbook was divided in 7 modules: i) Behavior Characteristics of vulnerable children, ii) Psychological and Pedagogical Support Strategies, iii) Motivational Theories, iv) Ways to encourage children, v) Conflict Resolution Strategies, vi) Psychological and Social Support, vii) Main Steps for Cooperation.
For each of the modules there were developed training material as well as quizzes and session plans including non-formal training activities. They are available as an Open Education Resource below.
Module 1: Behavior Characteristics of vulnerable children, Presentation, Session Plan and Quiz
Module 2: Psychological and Pedagogical Support Strategies, Presentation, Session Plan and Quiz
Module 3: Motivational Theories, Presentation, Session Plan
Module 4: Ways to encourage children, Session Plan and Quiz
Module 5: Conflict Resolution Strategies, Presentation, Session Plan
Module 6: Psychological and Social Support, Session Plan and Quiz
Module 7: Main Steps for Cooperation. Presentation and Session Plan