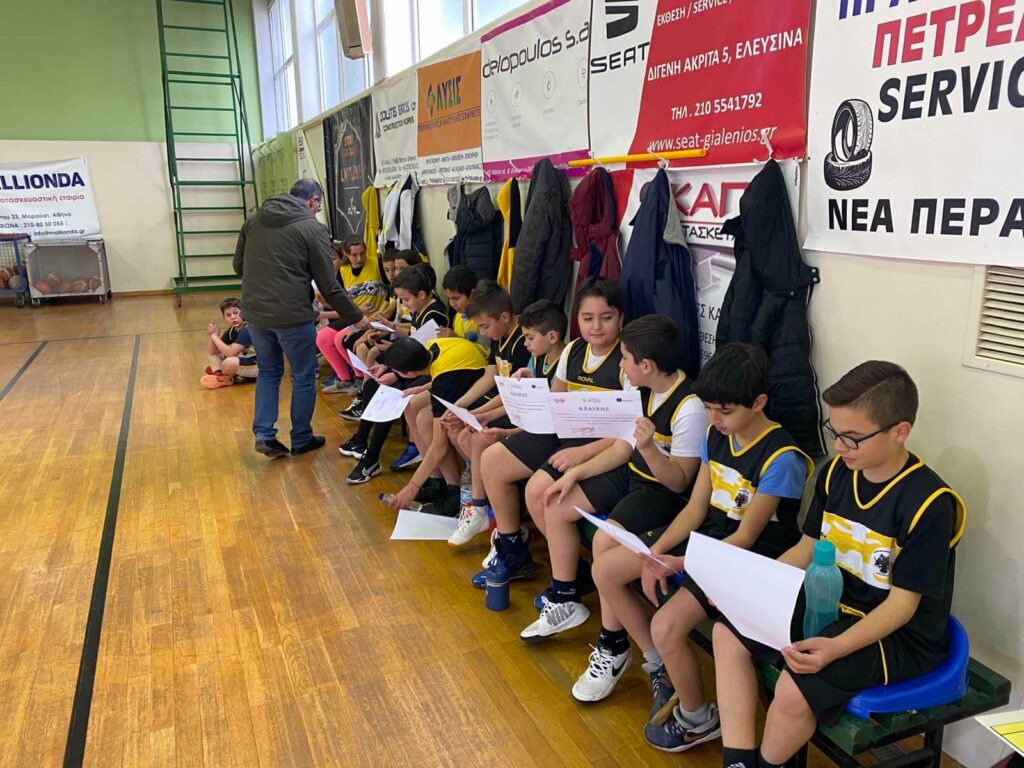 On the 29th of March, there was organised in Megara, a multiplier event which involved 60 school students, PE teachers, municipal authorities and local sport clubs. The event was based on the cooperation between schools and intermediary organisations through basketball.
At the beginning, a workshop was organised were the intellectual outputs were introduced and explained. Then, the schools in cooperation with local actors and sport clubs have organised various exercises based on basketball and basketball games. There were organised two groups, one of them implementing the activities in an open court and another one in a closed court.
The students were able to learn the way there are organised the activities of a sport club and get to know the main sports stakeholders in the area of Megara. Specific attention was given in the participation in this event of students coming from vulnerable groups.