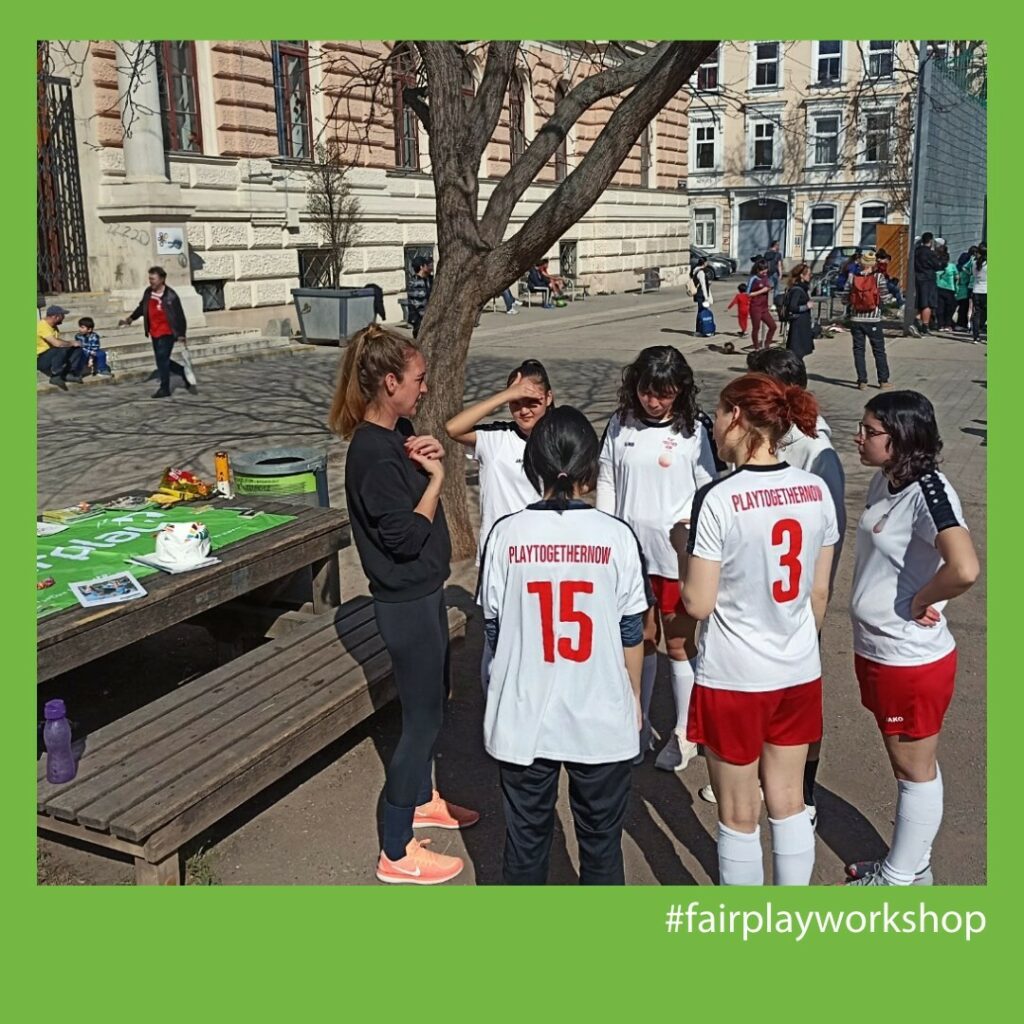 On 24th of March students of the University of Vienna, Teachers and Coaches came together to get to know innovative new sports and educational methods of the so-called fairplay Workshop where the intellectual outputs of the project were also presented. 33 participants and 3 coaches (Elisabeth Speisser, David Hudelist, Jerry Jarvis Essandoh) trained the sports Cachibol / Mamanet, Futsal and Spikeball.
After a cooperative warm-up session according the fairplay rules, short training methods were introduced and small tournaments were played.
On 26th of March in cooperation with the Sport NGO Kicken ohne Grenzen (Football without borders) the fairplay Initiative took part in the Girls Cup Vienna. Participants from 10 till 18 and coaches came together for a girls only football tournament. The tournament included fairplay-Workshop sessions for each participating team and coaches. The participating teams came from grassroots sport initiatives, schools and sport clubs in Vienna (Playtogthernow, Kicken ohne Grenzen, FC Torpedo 03, Kick mit, Flanke Vienna). 25 girls had a great day in the name of sport and inclusion.